The end of the month approacheth. If you want in on the MH group buy, let me know. If you already have the info, start making a list of what you want and get it to me at your convenience so I can figure if we have enough participants to make this happen.
==================
Hmm…with Sanders effectively out of the running, it looks like it'll be Trump vs. Tramp or Cruz vs. Cooze. I'm confident that Trump won't get the nomination, and that it'll go to Cruz instead. (These aren't necessarily endorsements….I'm just saying this is what I think will happen.) In a Cruz/Clinton race..well…get those magazines and AR lowers now. Like, today.
==================
CostCO had Scepter manufactured gas cans the other day. Sadly, these cans use the outrageous CARB-compliant nozzles so they are fairly useless. However, there are plenty of places to buy replacement nozzles that actually work. I don't like plastic gas cans, but these are at least a little better, IMHO, than the old Blitz plastic cans. (The Blitz seemed a little thin in the plastic department.)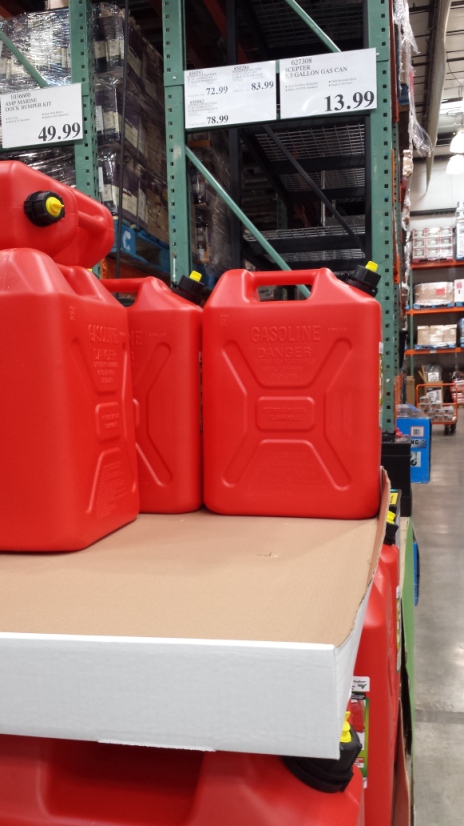 This is about ten bucks cheaper than what Amazon has them for, so…not a bad deal. Assuming youre okay with plastic gas cans. I prefer metal NATo/'Euro' cans, but for feeding the lawnmower and snowblower these would be okay.